Car Magnets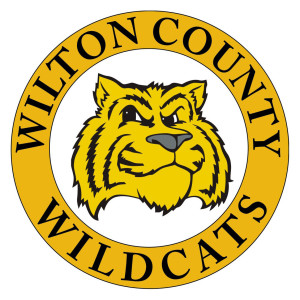 Car Magnets can be an excellent fundraiser for your team, school or group.  These brightly colored, unique car magnets will help generate support for your organization.
CREATE YOUR OWN CAR MAGNET FUNDRAISERS
Team magnets can help you raise hundreds or even thousands of dollars for your organization in your next fundraiser.
Parents love to proudly show off these car magnets for their children, and they don't leave a sticky mess like some bumper stickers.
Some parents prefer to use them as refrigerator magnets rather than putting them on the family auto.  School spirit magnets are easy for the kids to sell, and are very profitable as a annual fundraising drive.
Car Magnet Fundraising At The Games
Team car magnets sell quickly at the games when parents come out to watch their children compete with their sports teams. Custom team magnets are a terrific fundraising option for softball teams, baseball teams, volleyball teams, football teams, cheerleading squads, basketball teams, soccer leagues, school clubs, boy scouts, girl scouts and more.
School Spirit Car Magnets Raise Money
Contact us at 1-877-522-3565 to learn how to use these car magnet fundraisers to raise money quickly for sports equipment, team supplies, field trips, or operating funds for your group activities.
Ordering Car Magnets
Call us at 1-877-522-3565 to place your order, or print out our easy PDF Car Magnet Order Form, and fax or mail it to us.
MANY CUSTOM MAGNET SHAPES AND SIZES AVAILABLE
CALL US TO DISCUSS THE POSSIBILITIES!

How Much Can Your Car Magnet Fundraiser Make?

| Quantity | Cost Per Magnet | Your Total Cost | Your Profit if Selling for $5.00 | Your Profit If Selling for $7.50 |
| --- | --- | --- | --- | --- |
| 48 Magnets | $1.75 | $84.00 | $156.00 | $276.00 |
| 96 Magnets | $1.75 | $168.00 | $312.00 | $552.00 |
| 192 Magnets | $1.75 | $336.00 | $624.00 | $1104.00 |
| 288 Magnets | $1.75 | $504.00 | $936.00 | $1656.00 |
| 576 Magnets | $1.75 | $1008.00 | $1872.00 | $3312.00 |
| 576+ Magnets | Call | Call | Call | Call |
| | | | | |
Shipping charge is $5.00 per order plus 10 cents per magnet